Supporting a Friend with Cognitive Changes (Hybrid)
Tuesday, October 17, 2023
7:00 PM to 8:30 PM
Program Leader: Lori Feldman, LICSW and Tara Fleming-Caruso, MA, LMHC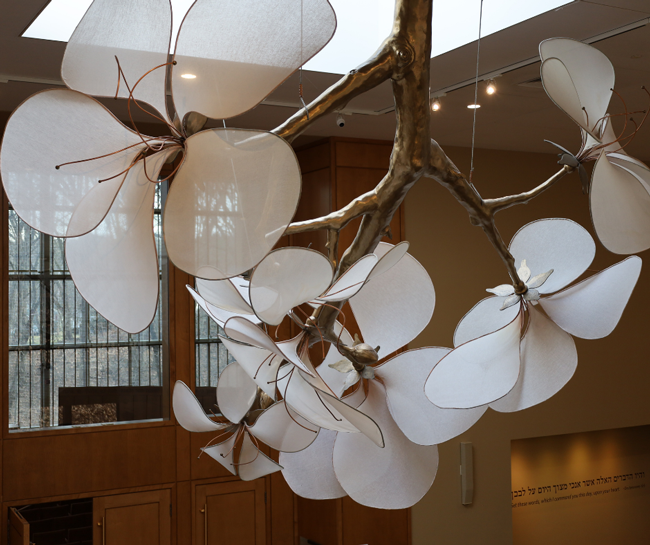 Betty Davis has been credited with saying that "getting old ain't for sissies!" As we age, physical and cognitive changes can present challenges that we are asked to confront and adapt to, in ourselves aind in the people we love. But, we do not need to do this in isolation. TBE is our place to meet, to learn, to share and to offer support to one another at all moments of life's transitions, so that we may continue to live our lives fully with dignity and acceptance.
Caring Connections and The Deanna and Sidney Wolk Center for Memory Health at Hebrew Senior Life will host three programs to continue the conversation about how we can best support our family and friends whose lives have been affected by cognitive change.
Join two friends, Lori Feldman, LICSW and Tara Fleming-Caruso, MA, LMHC, who also happen to be Hebrew Senior Life (HSL) mental health professional colleagues, for a conversation about how to approach and support friends when you become concerned about possible memory issues.
Each course in this sequence is stand-alone, meaning you can attend as many or as few as you prefer! Feel free to join us for any session that interests you. If you have any questions about participating, please contact the program leader.
Supporting a Friend with Cognitive Changes (Hybrid), October 17, 2023
Building a Brain Healthy Lifestyle (Hybrid), November 5, 2023
Resources for Aging Well (Hybrid), December 7, 2023
Registration: This event is available in person and on Zoom.  Click the purple registration bar above to join us. Zoom pre-registration is required. Once you have registered, your unique access link will be emailed to you.