Introduction To Judaism (In Person)
Monday, June 5
7:00 PM to 8:00 PM
Fee: $
Program Leader: Rabbi Vanessa Harper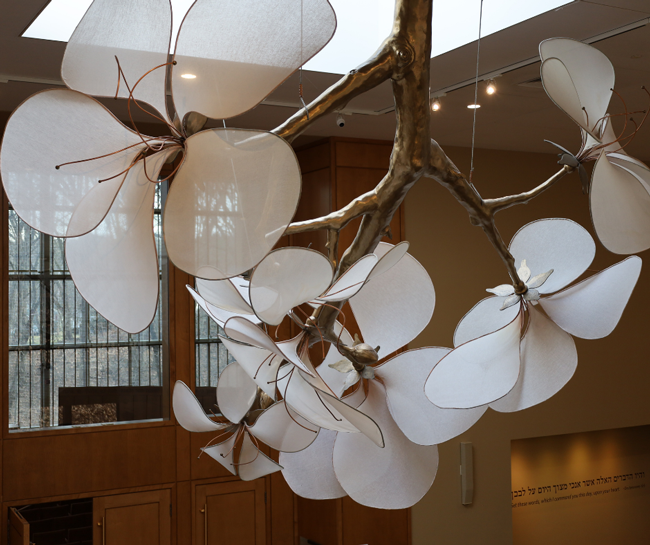 The world of Jewish learning is vast, and it's not always easy to know where to begin! This year-long course led by Rabbi Vanessa Harper offers an overview of major topics in Jewish life and learning– from holidays to history to home life– taught in sync with the Jewish calendar. Classes begin with an assumption of no prior knowledge, and equip learners with the foundations to be able to explore topics of interest in greater depth. Each session will cover a different topic, and as such, participants can attend the full twenty sessions of the course (required for conversion candidates) or drop in for particular sessions. Wherever you are on your Jewish journey, there is a learning opportunity for you in this course!
Session 1 Dates: January 23 (canceled due to inclement weather) new start date is January 30, February 6 & 27, March 13 & 27 April 10 & 24, May 8 & 15, June 5. Session 2 will begin in the fall of 2023.
First Semester Sessions:
January 30: Introduction: What is Jewishness?
February 6: Jewish Calendar and Shabbat
February 27: Purim
March 13: Jewish Life and Home
March 27: Passover
April 10: Holocaust and Antisemitism
April 24: Israel and Zionism
May 8: Tanakh [The Hebrew Bible] and Shavuot
May 15: Oral Torah [Rabbinic Literature]
June 5: Core Jewish Values
Fall 2023 dates will be available by the end of the first semester.
Fee: There is no cost for TBE members. Non-members $180 individual and $270 pair.
Registration:
Register for the year-long course by clicking on the purple registration button above. To register for an individual session, or if you have questions, please email
Rabbi Harper
.