Shabbat Morning Service (Hybrid)
Saturday, December 9, 2023
10:30 AM to 12:00 PM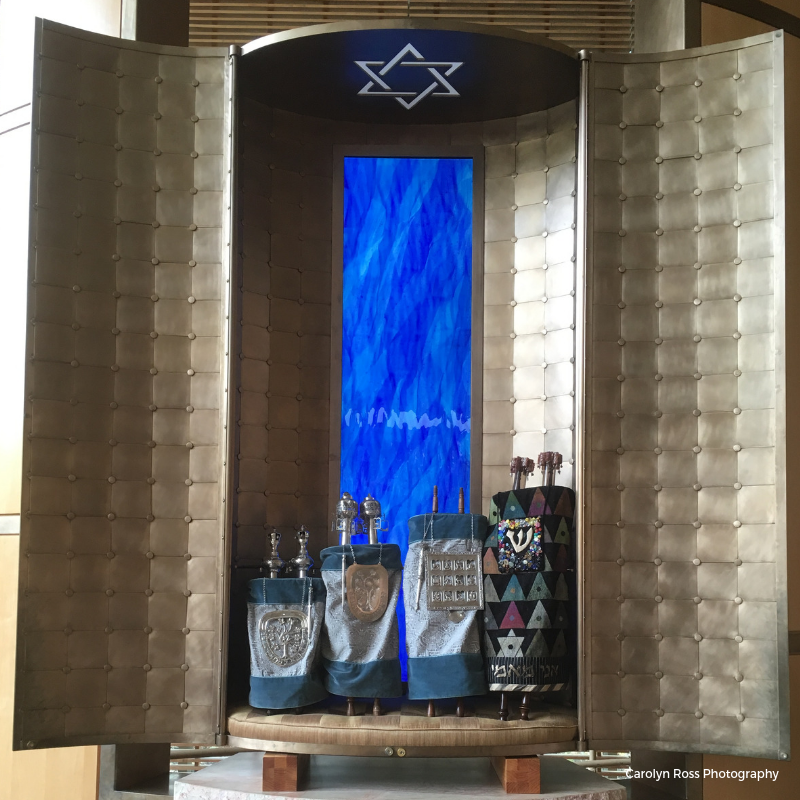 Our Shabbat service includes the celebration of the B'Mitzvah of Isaac Blum-Tucker and Benjamin Goodman.
About Isaac
Hello TBE community,
My name is Ike Blum-Tucker and I go to Wellesley Middle School. I live in Wellesley with my parents, Jessica & Pallo, my sister, Lilly, and our Guinea Pig, Chestnut.
I have a lot of passions but one that stands out is my love for skiing. One of the things that I enjoy about skiing is being in nature. I love finding my way around the natural obstacles and exploring the mountain. A ski goal of mine is to become part of the junior ski patrol program at Cannon Mountain since I enjoy helping people and keeping the mountain safe.
Another passion of mine is Boy Scouts. In Boy Scouts I do a lot of volunteer work, I learn outdoor skills and knowledge, and I also learn how to be a better version of myself. During the summer, I go to CYJ, a Jewish overnight camp. At CYJ I have made many great friends, I enjoy living within a Jewish community, plus, the camp has many of my favorite activities like archery, arts and crafts, and boating.
My service projects have included building bridges for trails, trash pick-ups, building garden beds, and making desks. I choose to do service projects that help to reduce climate change and build necessary items for community improvement.
Having a bar mitzvah means I become an adult in the eyes of our Jewish community which I feel lucky to be a part of. Thank you to all the clergy who have guided me through this process and I am looking forward to leading a service.
About Ben
Hello TBE Community
My name is Ben Goodman. TBE is where I Jew with my bestie Drew and the rest of my B'Yachad crew. I wear a Jewish star around my neck, so everyone knows I'm proud as heck. Masim Tovim at Cradles to Crayons is my jam, for my Bar Mitzvah I'm collecting lots of shoes, bam! Please heed because we're givin' these shoes to kids in need.
My pet albino corn snake, Blizzard, is three and he likes to climb on me like a tree. I have eight cousins who keep me on my toes, and one stepsister who has a black belt and is as strong as nails from Lowe's.
Becoming a Bar Mitzvah means I'm a man in my Jewish community, getting to read from the torah is an honor and responsibility. My torah portion is about Joseph interpreting dreams, to live a good life we gotta do it in teams.
Mom and I live in Natick, MA in our house named Ruth, I'm in 7th grade at Kennedy Middle School and I love math, that's the truth. Oboe is my instrument in the band, I also love weightlifting and cleaning shoes for my shoe cleaning business with command.
Dad, my stepmom and my stepsister live in NH, which is super nifty, I love to visit and play with our cute cats named Tex and Dixie.
So that's all about me, thanks for reading and I hope you have a day full of glee.