On One Foot | Jewish Parenting (In Person)
Sunday, October 15, 2023
11:45 AM to 12:45 PM
Program Leader: Rabbi Jordy Callman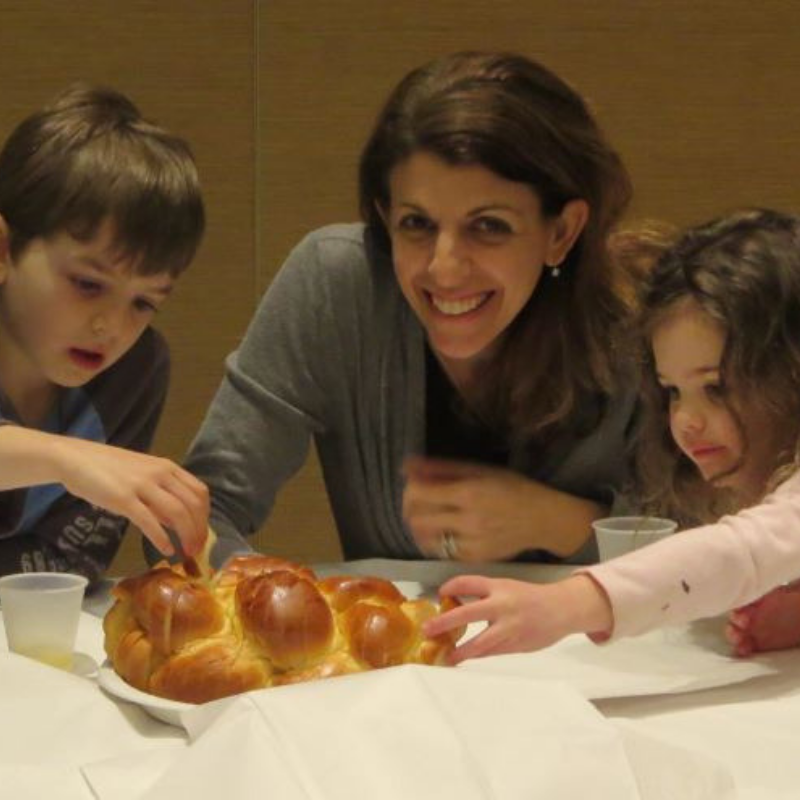 Our traditions teach us that the great scholar Hillel once taught the entire Torah while standing on one foot, by saying: "What is hateful to you, do not do to your neighbor. That is the whole Torah; the rest is commentary—go learn!"
In our time together, we will "stand on one foot" as we talk about topics relevant to Jewish parenting in today's world, distilling down what is truly important to who we are and who our families are. No prior knowledge or experience is necessary—we will learn and discuss together, hopefully feeling empowered to support our children in their Jewish journeys while enriching our own.
These sessions will be taking place once a month during K-7 learning programs on Sundays, and all parents are welcome to join at either time regardless of when their students are enrolled.
Registration: No prior registration required. All are welcome!