Friday Evening Service, HIAS Annual Refugee Shabbat, Dinner & Musical Program (Hybrid)
Friday, February 3
6:00 PM to 7:00 PM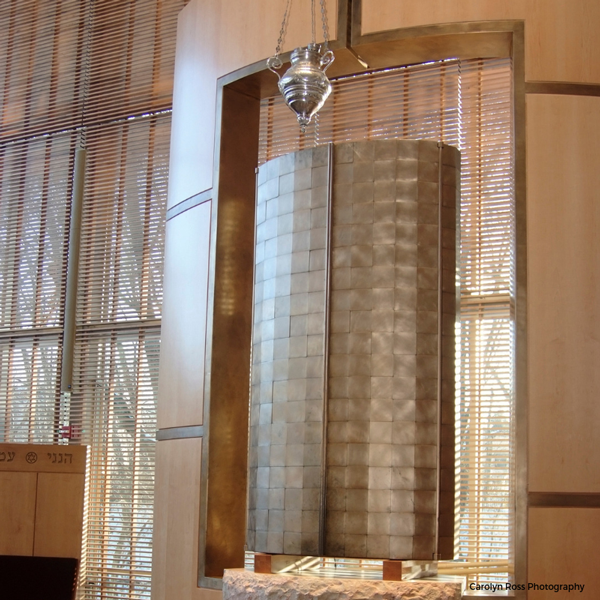 Join us in the sanctuary to welcome Shabbat in song and prayer with uplifting music, inspiring liturgy, and a short teaching.  This service is also accessible on Zoom. 
HIAS Annual Refugee Shabbat & Shabbat Shira:  Shabbat Shira and the Annual Refugee Shabbat fall on the same date this year. Join us for Shabbat dinner following the service and stay or return for a special music program featuring music by Jewish American immigrant composers performed by TBE clergy and other TBE members. *Learn more about the evening below.
Share this event with your friends and family.  All are welcome to participate!
Schedule of the evening: Services begin at 6:00 pm, followed by dinner at 7:15, and the musical performance at 8:00 pm.  Shabbat service will be accessible in person and on Zoom. The musical concert will be accessible via Live Stream.  Click here at 8:00 pm to watch.
Registration and Health & Safety: Click on the RSVP registration button above to let us know you will be joining us for dinner. Click here to see our up-to-date health and safety guidelines. Services will be available on Zoom and pre-registration is required. Please click the purple registration bar above to pre-register. Once you have registered, your unique access link will be emailed to you. If you're new to Zoom, watch a tutorial or read written instructions on how to join a Zoom video call. Registration is not required to join us in person for Shabbat Services or to watch the musical performance on Live Stream.
*HIAS National Refugee Shabbat & Shabbat Shira: TBE's Immigration Justice Group asks you to remember and help immigrants and refugees fleeing to the United States. Following our Shabbat service and a dinner, a special music program will take place in our sanctuary featuring music composed and written by Jewish American immigrant composers and lyricists. The music will be performed by our own Cantors, the Tefillah Band, Shirim and other Temple members. Come hear the music of Irving Berlin, Sholom Secunda, Kurt Weill, Yip Harburg and others.
In advance of this February 3 Shabbat, the Immigration Justice Group asks you to consider a donation to the New Americans Immigration Fund so that the IJG can continue its work welcoming the stranger. To date, the IJG volunteers have welcomed and resettled 3 Afghan families, 4 Ukrainian families, and is anticipating the arrival of a first Venezuelan family. There are many more the IJG would like to help – Venezuelans threatened by their government and in fear of assault or hiding in neighboring countries seeking to avoid extradition because of their humanitarian activities in Venezuela; Ukrainians who are now suffering without heat and little water due to winter weather and Russia's war. Click here to make a donation to the New American Immigration Fund. Checks are also welcome; please contact Michael Gilman for instructions.
Please consider volunteering to work with these families on arrival and making a donation to the Fund so the IJG can provide suitable housing and other essential needs while these families find employment and become financially stable. Contact Michael Gilman for further information and answers to any questions.
Resources
View the Shabbat flyer
Access our Zoom Shabbat Siddur
View our Challah Baking guide
Click here to share lifecycle updates with the TBE Caring Connections team, which includes clergy, staff, and lay leaders. Please let us know if there is someone in need of a refuah shleimah, a full recovery of body and spirit, or other pastoral care. We would also love to celebrate joyous shehecheyanu moments with you, from the birth of a new baby to a retirement and everything in between.