Friday Evening Service with Caron Tabb (Hybrid)
Friday, January 6
6:00 PM to 7:00 PM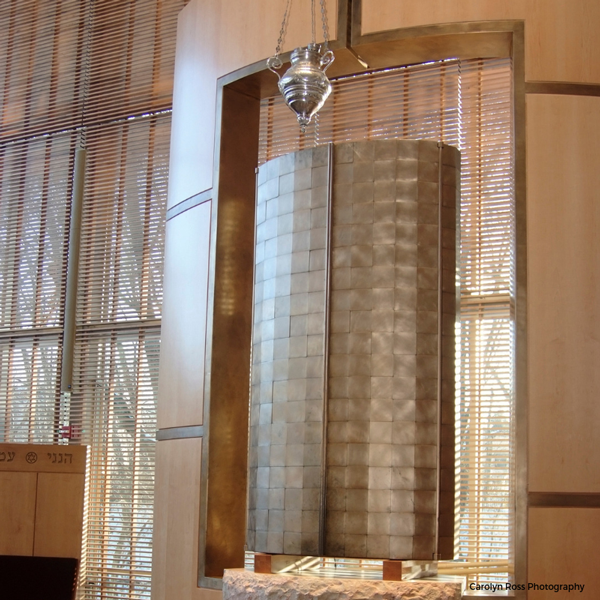 Welcome Shabbat in song and prayer with uplifting music, inspiring liturgy, and a short teaching. TBE member and artist Caron Tabb will speak during services. 
Caron Tabb's Be the Change sculpture was installed in TBE's front courtyard in October 2022. The heart sculpture, Prisoner a-7713, is a call to fight antisemitism. "I hope that people will become engaged in understanding the connection between antisemitism, racism, and the increase in hate crimes," Tabb says. As artivism—art meant to inspire activism—Prisoner a-7713 calls on us to be agents of change for social justice. The installation at TBE was made possible with many thanks to a gift from Diane and Gary Glick and a mini grant from JArts, and thanks to the hard work of Tikkun Olam Community Organizer Jess Friedman and Rabbi Saphire!
Share this event with your friends and family.  All are welcome to participate!
View the Shabbat flyer
Access our Zoom Shabbat Siddur
View our Challah Baking guide
Registration and Health & Safety
Click on the RSVP registration button above to let us know you will be joining us in the sanctuary. Registration is not required, but if you know in advance that you are coming, please let us know! We would love to welcome you.
This event is available on Zoom and pre-registration is required. Please click the purple registration bar above to pre-register. Once you have registered, your unique access link will be emailed to you. If you're new to Zoom, watch a tutorial or read written instructions on how to join a Zoom video call.
If you're joining us in person, please click here to see our up-to-date health and safety guidelines.