Beginner Modern Hebrew (Online)
Thursday, January 11, 2024
7:00 PM to 8:00 PM
Program Leader: Dr. Judy Avnery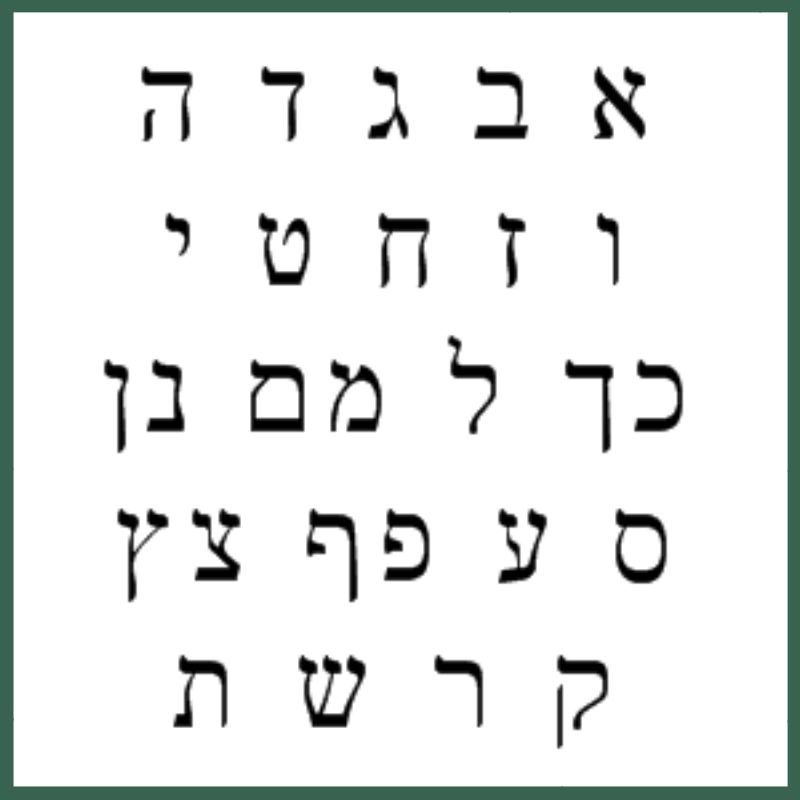 Do you want to read prayers in Hebrew? Understand some of the words in our liturgy? Read and say short Hebrew phrases? This class is for you! It covers a basic introduction to the Hebrew language. Participants will be able to identify and sound each letter of the alphabet, how to pronounce different vowels and how to decode words. In addition, we will cover basic grammar rules and learn basic Hebrew vocabulary.
Participants will need to purchase the following textbook: Aleph Isn't Tough: An Introduction to Hebrew for Adults. 
Dates & Time: Thursdays, January 11, 18 & 25, February 1, 8, 15, 22 & 29, 7:00—8:00 pm
Fee: Members $150 / Non-Members $250
Registration coming soon!
This event will take place through a video conference call. Pre-registration is required. Please click the registration button above to pre-register. Once you have registered, your unique access link will be emailed to you. For classes that meet for multiple sessions, you only need to register once. You will be able to use the same Zoom link to access each session of the class. If you're new to Zoom, watch a tutorial or read written instructions on how to join a Zoom video call.