A New Year of  Connections with CASA
Join TBE's CASA (Community of Adult Social Action) as we make connections and build community through our small-group social justice activities.  Working together is a great way to connect -- even more so as we do projects that express our Jewish values.  Please join us for the first time – or join us again!
For more information contact Risa Shames or Barbara Turk.    
---
Upcoming Events:
Waltham Community Fields
Saturday, September 19, 1:00 -4:00 pm
Join us as we celebrate the new year and our connection to the earth at Waltham Community Fields.  We will clear the remnants of last year's harvest and ready the fields for new planting.  
To RSVP or for more info, contact Marilyn Komessar.
Up to 15 volunteers. 
Greater Boston Food Bank
Saturday, October 24, 9:30 am-12:00 pm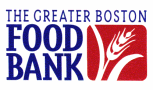 Join CASA volunteers as we help GBFB in its efforts to end hunger in eastern MA. We will work on the conveyor belt, helping to sort and bag grocery items that have been donated to the food bank.
To RSVP or for more info, contact Barbara Turk.  
Up to 15 volunteers.
---
Christmas in the City, December 21, 2014
Pine Street Inn, December 14, 2014
Rosie's Place, July 21, 2014  
Quote from a CASA Participant:
"The CASA event at Rosie's Place was an amazing experience. As volunteers our TBE community came together with the unified goal of stepping beyond our own busy lives to try to make a difference in the lives of others. We worked hard, but I found the experience to be exceptionally meaningful. We worked well as a team and our efforts were appreciated by Rosie's guests and their dedicated staff. Tikkun olam was the spirit of the day and this particular Shabbat experience will remain with me for a very long time. It was also a wonderful opportunity to meet and connect with some other TBE members that I had not really known before. We shared the day and each others stories. Our CASA program is something you should all experience. If you are anything like me, these experiences will make you feel good about your role and enhance your pride in being part of our TBE family."
- Margie Nesson
---
Click Here to see photos from CASA's October 2012 Habitat for Humanity event
Click Here to see photos of CASA members, in the TBE kitchen, cooking meals for delivery to Rosie's Place on January 29, 2012
Click here to see photos of CASA's December 3, 2011 event at Pine Street Inn's Transitional House 
Click Here to see photos from CASA's November 5, 2011 Habitat for Humanity event 
Click Here to see photos from CASA's first fall 2011 event at Waltham Community Fields