SPIRITUAL PRACTICE | Holidays
High Holy Days 5783/2022
All our paths lead to shalom
Our aspiration of shalom is one of wholeness for each individual, our community, and our world. During the High Holy Day season, a time of reflection, renewal, and recommitment, we explore what it means to be on our pathways to shalom. How can we come together to build meaningful lives? As we begin 5783, we open ourselves up to the many ways we might pursue our pathways to shalom. 
Member & Guest Reservations
Join us for the High Holy Days! Member reservations are for in-person services only. All TBE members will receive access to all of our online services automatically.
Preparing for the High Holy Days
Open up to the High Holy Day season this Elul. Remember a loved one in our Book of Remembrance, contribute to our Hunger Drive, and more.
Services Schedules
Create a High Holy Day experience that will be most meaningful for you. Find services schedules organized by holiday or cohort, in person or online.
Non-member Reservations
We welcome the greater community to join us for the High Holy Days, with opportunities both in person and online!
Fall Holidays
Our TBE Fall Harvest Festival features a farmers market and a concert by Nefesh Mountain!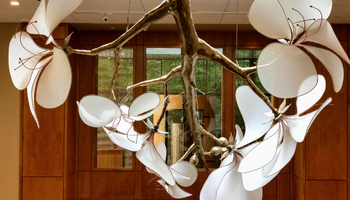 Resources
Music playlists, at-home rituals, recipes, and more to enhance your High Holy Day celebrations.
In-Person Services
Members
Now through September 8, please complete our High Holy Days reservations form to let us know which services you will attend in person. 
In order to access the reservation form and the Book of Remembrance, you will be asked to log in through our member portal. Your username is your email address. If you have forgotten your password or you have not previously set up your account, please click "forgot password" and you will be able to set up your account. Your account is linked to the email address we have for you in our database. If you are not able to log into the portal and you have recently changed your email, please try your previous email address. 
Online Services
All TBE members will automatically receive Zoom links for all online services! In the week leading up to Rosh Hashanah and to Yom Kippur, we will email you all the links for that holiday.
Guests
In Person
Members are welcome to bring guests to all services and programs. We request a recommended donation of $118 per guest. Members can register guests in the same form when they make their own reservations for in-person services. A guest is a friend or extended family member who is not a TBE member. If you're a TBE family with adult children (older than grade 12), you're welcome to count them as TBE member adults, not guests!
Online
If a guest is joining you online only, please complete this form. We request a donation of $36 for guest links for all of our online High Holy Day services.
If pricing is a barrier, please reach out to Stephen Ashkinos at [email protected] for guest reservations.
Questions?
Reservations
If you have questions or need assistance making reservations, please contact Stephen Ashkinos: [email protected] or 781.997.4205.
Health & Safety
The health and safety of the entire community remains our top priority. We continue to work with our committee of infectious disease specialists, town officials, senior temple leaders, and staff to determine our health & safety practices for in-person services.
Everyone attending in-person services is required to be fully vaccinated against Covid-19. View our full health & safety practices and FAQs for the High Holy Days.
Prayer Books
For those joining us online, we have a limited number of prayer books available to borrow. They will be available for pick up in the temple atrium. Please reach out to Danielle Jeuneux to make arrangements to borrow High Holy Day prayer books.
We recommend that online participants borrow or purchase a machzor (prayer book) to aid in your participation during services, as the prayers will not be projected onscreen. Mishkan HaNefesh, the Reform Movement's machzor, offers inspiring poetry and essays that enhance the High Holy Day experience. You can order print versions of Mishkan HaNefesh in standard print or large print through the CCAR Press website.
TBE Traditions
Wearing a tallit on Rosh Hashanah morning, Kol Nidre, and Yom Kippur signifies the sincerity of our repentance and can help elevate our spiritual attentiveness. Please bring your own tallit, if you have one; a limited number are available to borrow at TBE.
For Yom Kippur, we encourage you to dress in white, symbolizing a fresh start to the new year. Fabric (non-leather) shoes or sneakers are also encouraged; tradition teaches that eschewing the luxury of leather reminds us of our equal standing before God and each other. 
Abstaining from food and drink is a traditional practice for Yom Kippur as a means of focusing on the needs of the soul over the needs of the body. However, if it is physically or mentally unhealthy for you to fast, it is a mitzvah to give your body the nourishment it needs.
Join Us for a High Holy Day Meal
Join us to celebrate the High Holy Days by sharing a meal with the TBE community.
Erev Rosh Hashanah: Please join us in the tent after services for a festive Oneg.
Rosh Hashanah Day 2: Please join us in the tent after services for a festive lunch.
Yom Kippur: Please join us in the tent after Havdalah for a community break fast. If you would like to bring a kugel to share, please sign up here.
Contact
Susan Karon
781.997.4243
Technology Assistance
On the High Holy Days
If you need help with technology during High Holy Day services and programs, please send an email to [email protected] and we will get back to you right away!
Sukkot & Simchat Torah
Join us for the TBE Fall Harvest Festival and Nefesh Mountain concert!
High Holy Day Rituals & Traditions
Whether you're joining us at TBE or from home, these guides will enhance your High Holy Day experience.
TBE Music & More
High Holy Day stories and songs for all ages from our TBE leadership.