Senior Leadership Team
Wednesday, May 18
6:00 PM to 7:00 PM
Program Leader: Hannah Kearney & Eliza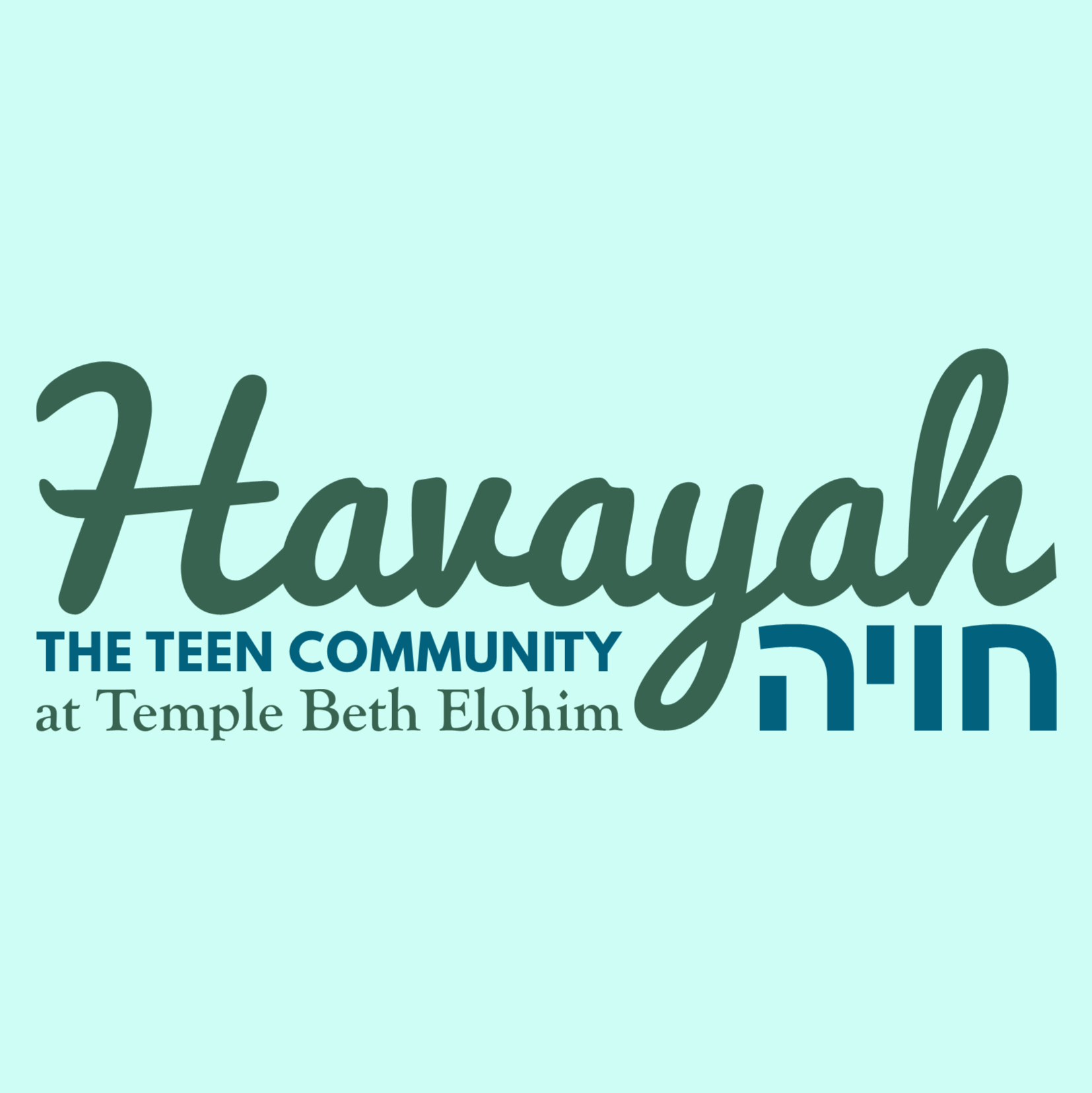 Our most deeply engaged and dedicated leaders have the opportunity to shape the present and future of Havayah as members of our Senior Leadership Team. Meet once a week to set the vision and agenda for Havayah, plan and lead Manhigut Council meetings, and help mentor our teen leaders.
Interested in applying? Schedule meetings with Hannah (Richman) Kearney and a current member of Senior Leadership Team to help you decide if Senior Leadership Team is right for you.
Dates: 9/22/21, 9/29/21, 10/6/21, 10/20/21, 11/3/21, 11/17/21, 12/8/21, 1/12/22, 1/26/22, 2/9/22, 3/2/22, 3/16/22, 3/30/22, 4/13/22, 5/4/22, 5/18/22
Registration: Register for this event and all chavurot by submitting your Havayah registration.
About Havayah: Havayah is Temple Beth Elohim's teen community for grades 8-12. Havayah combines the best of experiential informal education in a cohesive program that fosters Jewish identity development, community building, leadership skills, and deep connection to Jewish life.