Beginner Hebrew with TBE Online
Sunday, December 13
10:15 AM to 11:15 PM
Fee: Contact Sigalit Davis
Program Leader: Sigalit Davis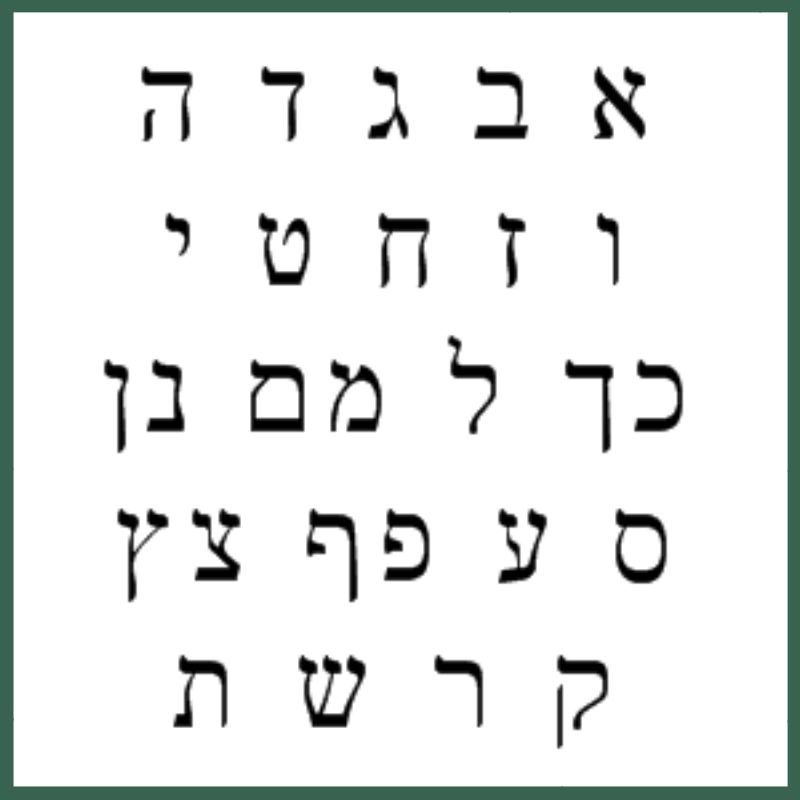 Have the High Holidays inspired you to learn Hebrew or pick it up where you left it before?
This class starts at the beginning, no preliminary knowledge necessary. This group focuses on the acquisition of the Hebrew Aleph Bet, pronunciation, reading, writing, speaking, and listening. The focus is the spoken language as used today, however strong connections are made to the beauty of the language of our Heritage sources: prayer and the Bible.  In Modern Spoken Hebrew learning, you will learn the language through conversations, songs, clips, TV series, Israeli movies, and other cultural sources from Israel. 
Looking forward to meeting those of you who are inspired this year to learn Hebrew.
For additional information, questions, or to register, please contact Sigalit Davis.
Dates: Sundays, Oct 18 & 25, Nov 1, 8, 15, 22, Dec 6, 13 & 20, Jan 10, 24 & 31, Feb 7 & 28, Mar 7, 14 & 21, Apr 4 & 11, May 2, 9, 16 & 23, Jun 6 & 13
Time: 10:15-11:15 am
This event will take place through a video conference call.  If you're new to Zoom, watch a tutorial or read written instructions on how to join a Zoom video call.