We're updating the Adult Learning section of the website! New class information will be available online (here) in the next few weeks. In support of the work of our Green Team and Climate Change Leaders, rather than a printed Guide, we are publishing our interactive Online Catalog accessible from the TBE website.  All the information you need about classes, programs and registration is just a few clicks away! Keep an eye to TBE communications for information about when the catalog will "go live!"
---
We are delighted you are exploring learning opportunities at Temple Beth Elohim, where we offer a full portfolio of programs and courses for lifelong learning.  Some courses are year-long, others meet for a few sessions only; some programs provide in-depth study, some programs offer an intriguing introduction to a topic. You'll see that adult learners have options!  With topics as varied as Jewish text study, mussar, writing, Israel-based programs, art, Hebrew language study, Jewish cooking and much more, there's a program for most everyone.  Enriching all learning opportunities are insightful and gifted instructors who will help guide and nurture our community in learning together.  
Join a community of adults who share in the fullness of Jewish life through learning and spirituality, caring and social justice.  Lifelong Jewish learning is integral to our community: experiential, meaningful, and innovative, engaging learners of all ages. 
---
Adult Learning Opportunities
A Special TBE Presentation with Marty Kress
A Touch Away, is an eight episode Israeli TV drama series being shown three days in September from 9:30-11:30 am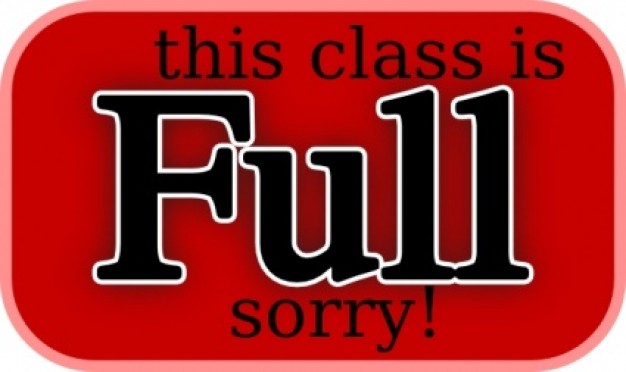 Tuesday, September 1
Tuesday, September 8
Wednesday, September 16 (note new date)
Each class will include the always  thought-provoking discussions led by Marty Kress.
Elul Zman - Preparing Ourselves for the High Holy Days.
Let's experience the High Holy Days differently. As we open our new Machzor (prayer book) this year we will surely experience the High Holy Days differently. Join Rabbis Sisenwine and Sherman to explore the many ways awe and transcendence emanate from these new pages to find deepened meaning and relevance. RSVP to Lynn Burke, (781) 235-8419 x211.
Wednesday, September 2, 7:30 pm
Saturday, September 5, 9:30 pm (during Selichot)
The Healing Power of Forgiveness: A three hour workshop with Dr. Joalie Davie
Thursday, September 17 from 10:00 am– 1:00 pm
Find ease and safety in letting go of the hurt, anger, pain and guilt that so often accompany unforgiveness.  Bring a notebook and be prepared to be surprised at how easy it can be to reach deep levels of compassion for yourself and others. RSVP by Wednesday, September 9 to Lynn Burke, (781) 235-8419 x211. For additional information, contact Cantor Jodi Sufrin.
Broken Glass with Alison Kur
New Rep Theatre in Watertown
Saturday, September 26 at 8:00 pm
Reserve your tickets by Friday, September 11 with Lynn Burke, (781) 235-8419 x211. 
Tickets are $38 per person.
Nefesh l'Nefesh (Soul to Soul) Adult Learning Fall Retreat
Friday and Saturday, October 23 & 24 at The Warren Center in Ashland.
Click here to RSVP.  Reservation deadline is Wednesday, September 23. For additional information, contact Rabbi Philip Sherman, (781) 235-8419 x208. 
Crossing the Line 2 - The New Face of Anti-Semitism on Campus
Tuesday evening, October 27, 7:00 pm
Reserve your spot for the screening of this film with Lynn Burke, (781) 235-8419 x211 by Tuesday, October 20.  
This is a free event.
Me'ah Select Classes for 2015-2016, Wednesday evenings 7:00-9:00 pm - led by Hebrew College instructors Lynne Heller and Shari Lowin. Click here for additional information and to register.
As always, should there be a cost involved with a program, it should not be a barrier to participation.  If you would like to participate, but cannot afford the fee, please contact Alison Kur (781) 235-8419 x213, or Rabbi Philip Sherman (781) 235-8419 x208, for a confidential conversation. 
---
Our Adult Learning Vision 
A community of individuals discovering and strengthening our connection to Judaism.       
Our Adult Learning Mission
The mission of Adult Learning at Temple Beth Elohim is to touch the heart, engage the mind and move the soul of each member.  Through lifelong exploration of the nuance, complexity and joy of living in a Jewish way, each person strives to become more knowledgeable and discover practice, meaning, spirituality and connection to the Jewish community.  The experiences we offer are welcoming, challenging and accessible at a variety of levels with the goal of fostering the spiritual journey and a passionate connection to Judaism and Temple Beth Elohim. --adopted by the Temple Beth Elohim Task Force, May 2011.
For more information about adult learning programs or help with registration, please contact Lynn Burke Executive Assistant, LBurke@tbewellesley.org, 781.235.8419 x211.